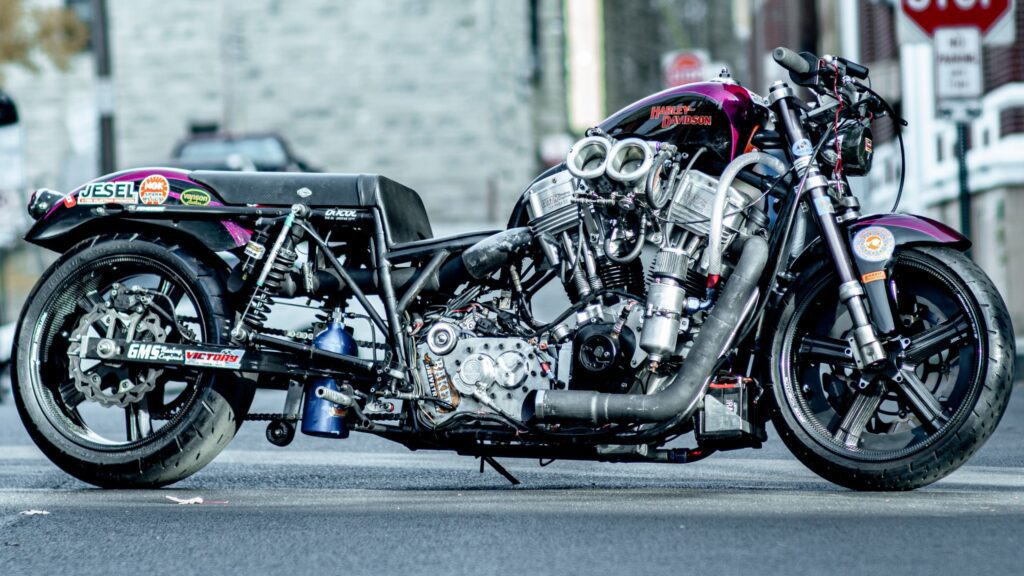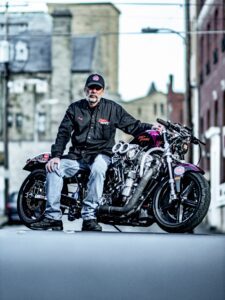 Gregg Dahl, hailing from the heart of Pennsylvania, is a relentless force in the world of motorsports. A name synonymous with speed and precision, Gregg takes his place on the race track astride the formidable GMS Avenger Chassis, powered by a GMS 172 cu in engine. His journey through the Extreme Outlaw class has earned him a reputation as a true racing maverick.
Gregg Dahl boasts an impressive list of achievements. He's secured four AMRA Outlaw Street Championships and holds the AMDRAGS Flash Race Champion title. His racing prowess has earned him over 50 National and World records and performance standards, with the distinction of being the world's Quickest and Fastest Street Tire Harley.
Gregg Dahl's racing journey is a rich tapestry of experience. Starting with drag racing cars in 1980, he transitioned to motorcycle drag racing in 1987. Along the way, he crewed, built, and serviced engines for teams in various categories, including IHRA Top Sportsman, Pro Mod, and Alcohol Funny Car. His racing history spans across prestigious organizations such as HDRA, AHDRA, AMDRAGS, and AMRA. In 1989, he founded GMS Racing Engines, specializing in local motorcycle and automotive machining.
When asked why he chose to start racing, Gregg Dahl's response is simple but profound: "I can't remember when I didn't want to go racing." This unyielding passion has been the driving force behind his remarkable career.
Gregg Dahl's racing journey is a collection of many experiences that have shaped his career, supported by an esteemed group of sponsors, including Renegade Race Fuels and Oils, Racing Bros Shocks, World Wide Bearings, MS Shock Therapy, Leineweber Cams, R&D Motorsports, NGK Spark Plugs, and Advanced Sleeve.
Beyond the roar of the engines and the thrill of victory, Gregg Dahl's life is enriched by other passions. He is an accomplished guitar player, both as a solo artist and as part of a band. His talents extend beyond the track, resonating with the same dedication and mastery that define his racing career.
Gregg Dahl takes immense pride in the technical prowess behind his racing program. Together with Damon Kuskie, he is the driving force behind the program's performance. Their in-house design, engineering, and execution of their machine speak volumes about their dedication to pushing the boundaries of what's possible in motorsports. Gregg also credits a network of loyal vendors for their unwavering support in supplying specialized parts. Even in the face of challenges, they continue to move forward, solidifying their legacy in the world of motorsports.
Gregg Dahl is more than just a racer; he's a testament to what passion, dedication, and innovation can achieve on the track. His journey serves as an inspiration to all aspiring riders and enthusiasts, reminding us that dreams fueled by unwavering determination can indeed become a reality. So, when you hear the thunderous roar of the 172 cubic inch engine, you know that Gregg Dahl is chasing yet another victory.