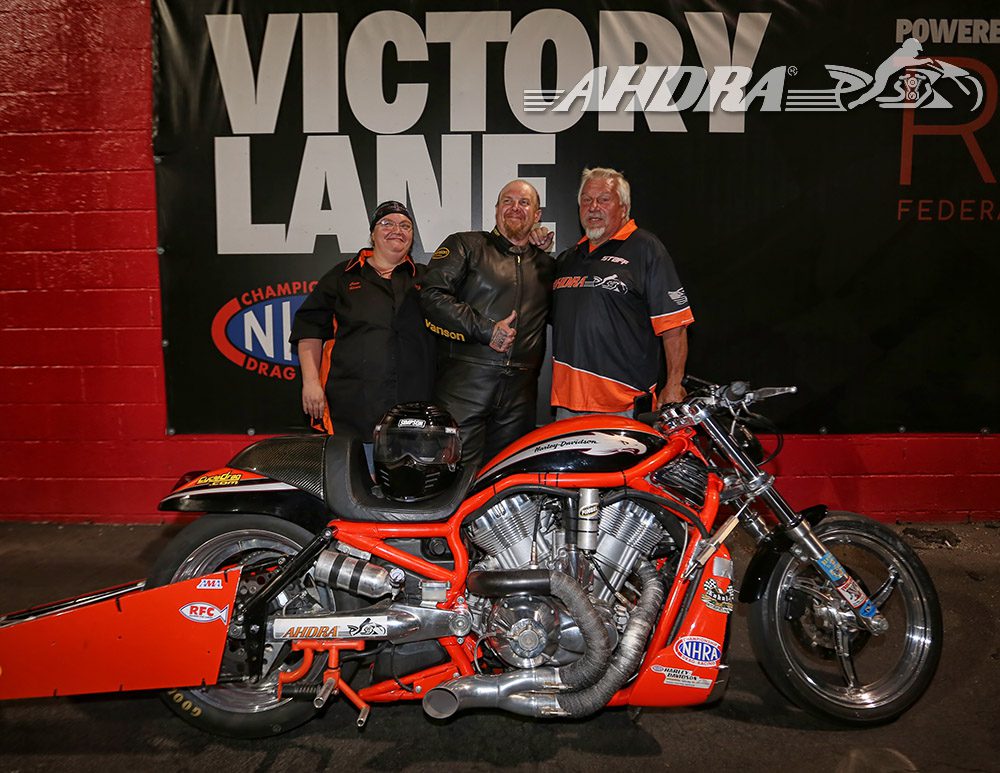 Born in the heart of Sterling Heights, Michigan, Daryl Pellegrini is rapidly becoming a rising star in the world of motorsports. His journey from snowmobile racing to the electrifying world of riding is an inspiring tale of passion, opportunity, and the pursuit of excellence. 
Daryl's journey into the realm of speed began with a fascination for the roar of engines and the adrenaline rush of competition. Trading snow-covered terrains for asphalt tracks, he found his true calling on the seat of a Harley Destroyer, making his mark in the Sportsman class. Representing the Northern Leathers racing team, Daryl proudly bears the colors of his sponsors: Squirts Cycle Shop, and of course, Northern Leathers & Accessories. 
Although a rookie in the track racing scene, Daryl's determination and relentless drive have already earned him the title of "Pilot." His riding history may be short, but it's marked with a fiery enthusiasm that promises an exhilarating future. His maiden season stands as a testament to his dedication to his craft, proving that a true racer is born from a relentless spirit.
Daryl's riding journey began by his wife, Karen, who saw his drive and ambition and purchased his first official drag bike with the guidance of his mentor and friend, Kurt Stebner. Under his guidance, Daryl continues to evolve as a racer, mastering the nuances of the track and the mechanics of his Harley Destroyer. This partnership embodies the spirit of camaraderie and growth that defines the racing community.
Beyond the track, Daryl's passions extend into a world of entrepreneurship, community service, and family values. As the proud owner of a thriving Leather Shop, Daryl, along with his wife and brother, offers a diverse range of parts, accessories, and riding apparel for motorcycles, ATVs, UTVs, and watercraft. His dedication to quality and service echoes his riding pursuits.
Daryl's altruism shines through his role as a retired fire chief and the founder and president of The Dark Knights, a Michigan non-profit organization. With a focus on raising funds and awareness for organizations like St. Jude's, Daryl's commitment to making a positive impact stretches far beyond the race track.
A special shout-out goes to Karen, for her unwavering support, as well as to his dedicated crew and Crew Chief, whose contributions make his riding dreams a reality. Daryl Pellegrini's story is a testament to the power of passion, determination, and the pursuit of speed, making him a name to watch in the exhilarating world of motorsports.