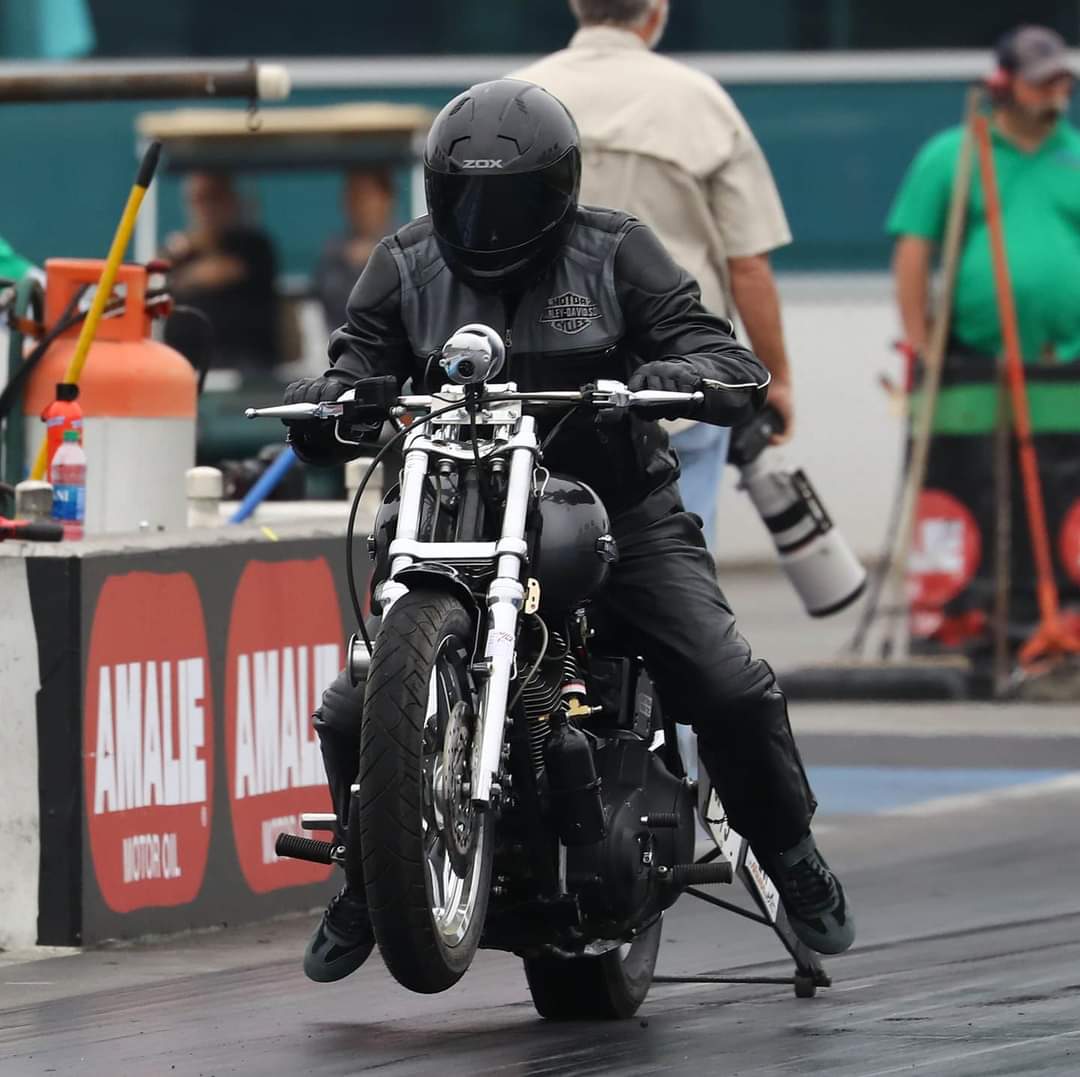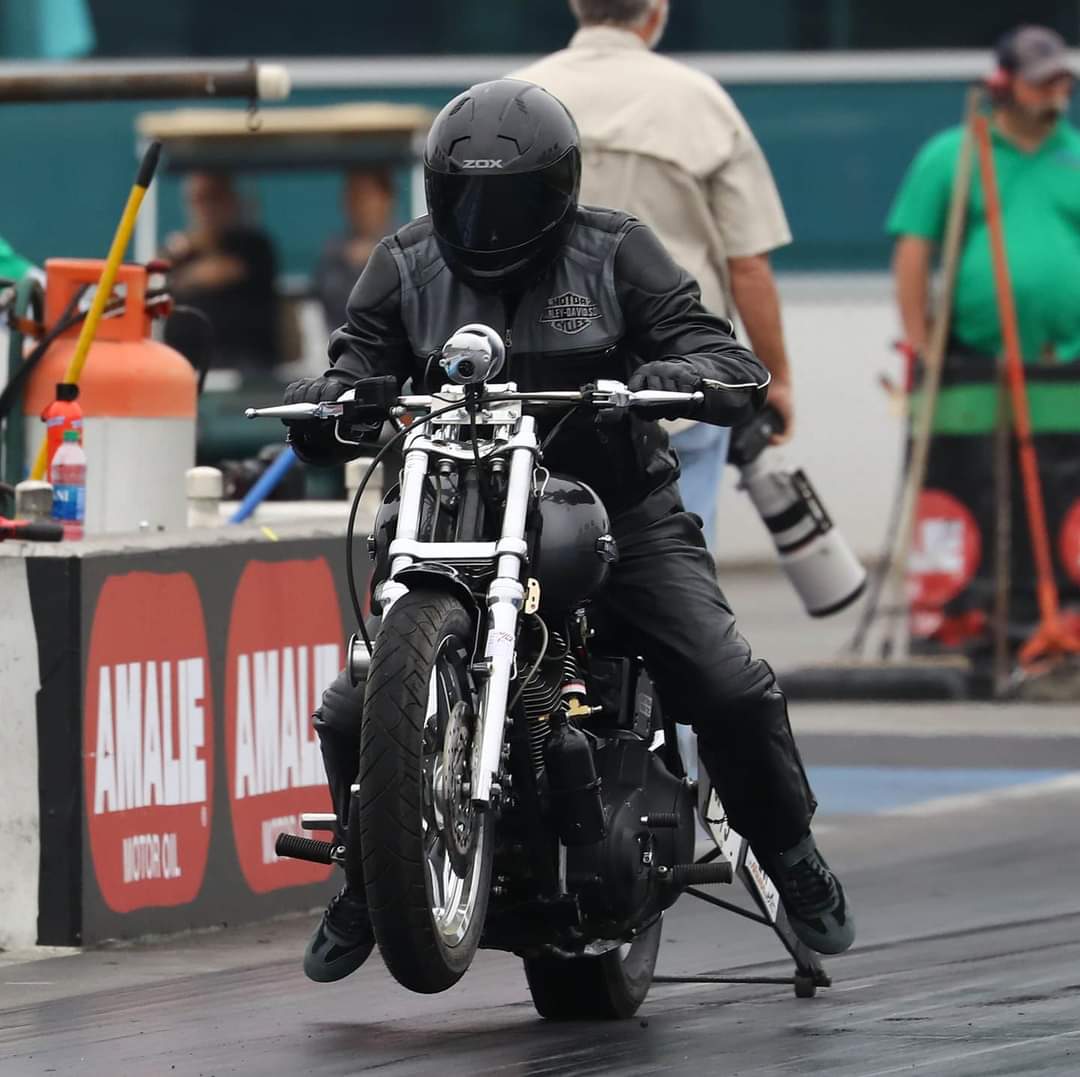 Meet Chris Phipps, an avid motorcycle racer from Tabor City, North Carolina, who has established himself as a formidable force on the track. Through the years, Chris's passion for racing has led him to numerous victories and accolades, making him a respected name in the motorcycle racing community.
Riding his powerful 2002 Harley Davidson Dyna FXDL, Chris competes in two classes, Pro Eliminator (PE) and Street Eliminator (SE), showcasing his versatility and adaptability as a racer. Representing the SwampFox Racing team, he thrives on the support and camaraderie of like-minded individuals who share his love for speed and competition.
His racing journey began with humble origins at his local track, where he would often ride alongside friends and family, igniting his passion for the sport. However, it was later when he crossed paths with his mentor, Jim Vanfleet, that his racing career took a more structured and competitive turn. Under Jim's guidance, Chris embraced class/index racing, gaining valuable experience and honing his skills for success on the track.
As he continues to chase victories and titles, Chris is proudly sponsored by XLXBHorsepower, P&C Wrecker Service, KRS PLASTICS, Pembroke Fast Lube, and Hog Werks Custom Cycles. Chris's sponsors have played a crucial role in supporting his racing endeavors, enabling him to focus on achieving greatness on the race circuit.
Beyond the race track, Chris leads a fulfilling life with diverse interests and contributions to his community. He is a devoted family man, cherishing moments spent with his wife and three kids on their family farm. When not racing, he finds solace in fishing, connecting with nature, and enjoying the simple pleasures of life.
Furthermore, Chris is an active member of the North Carolina Freemason organization, embodying principles of brotherhood, charity, and community service. He has served as the Past President of the South Brunswick Island Shrine Club, demonstrating his dedication to philanthropy and giving back to society.
In the racing world and beyond, Chris Phipps is recognized not only for his exceptional skills on the track but also for his compassion, generosity, and commitment to making a positive impact. 
As he continues to push boundaries and conquer new challenges, there's no doubt that Chris will remain a prominent figure in the motorcycle racing community and a cherished member of his community.