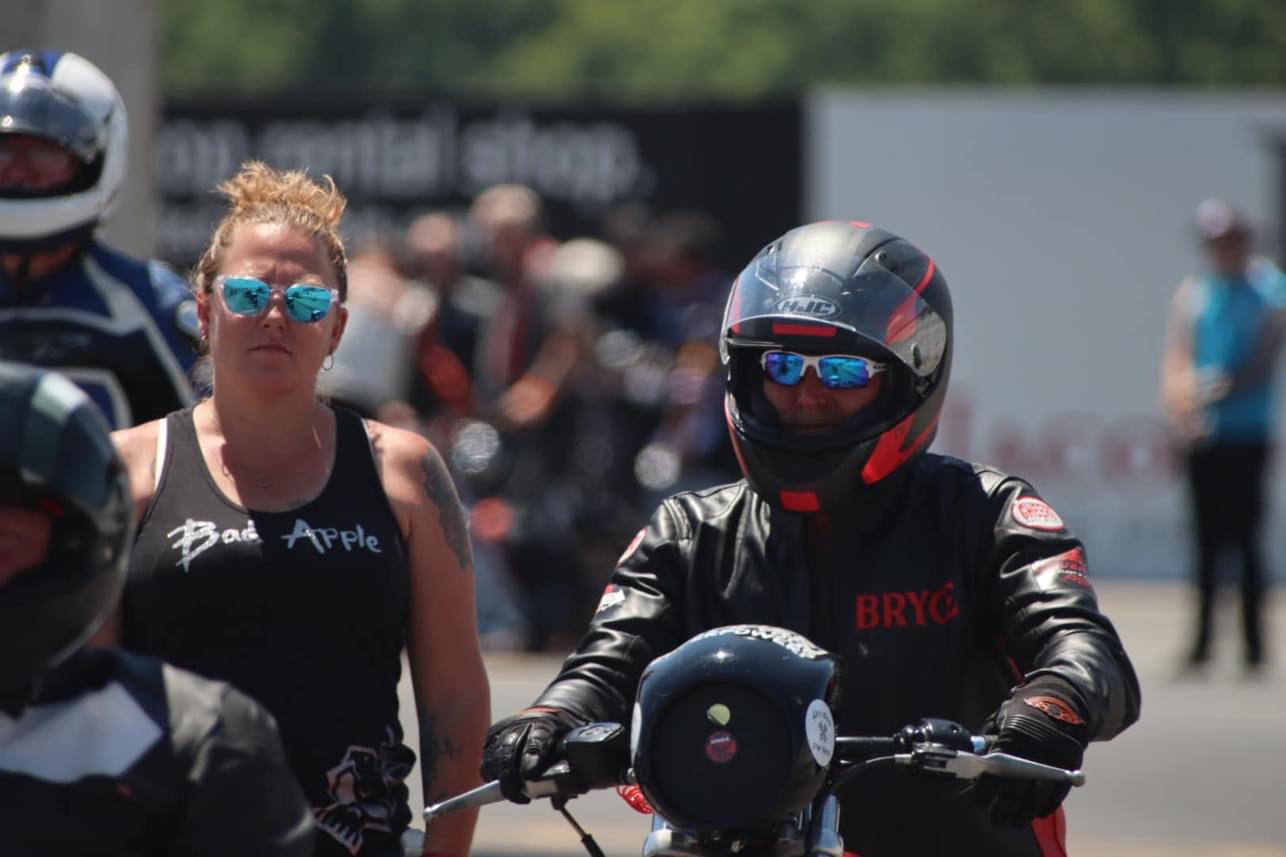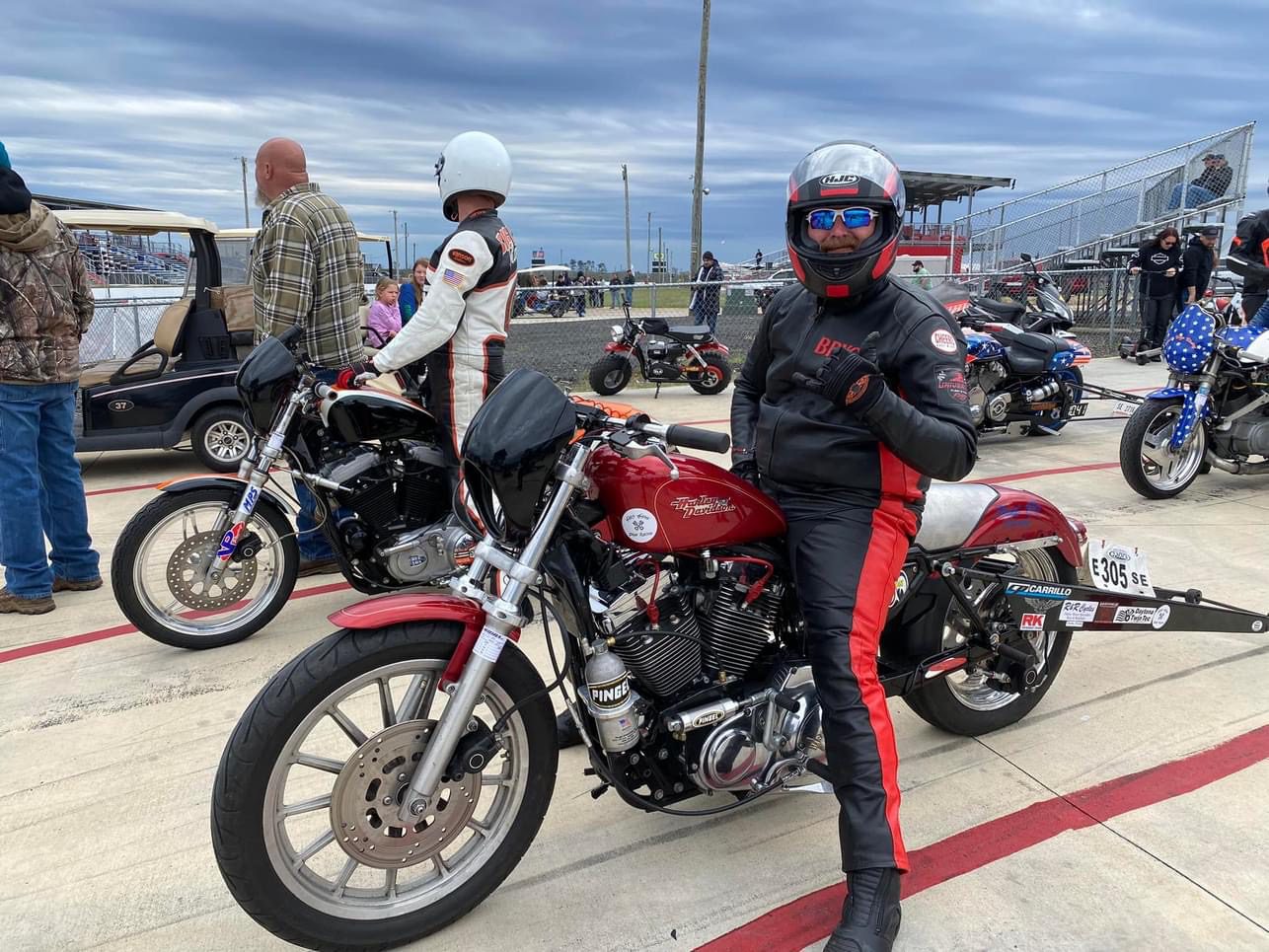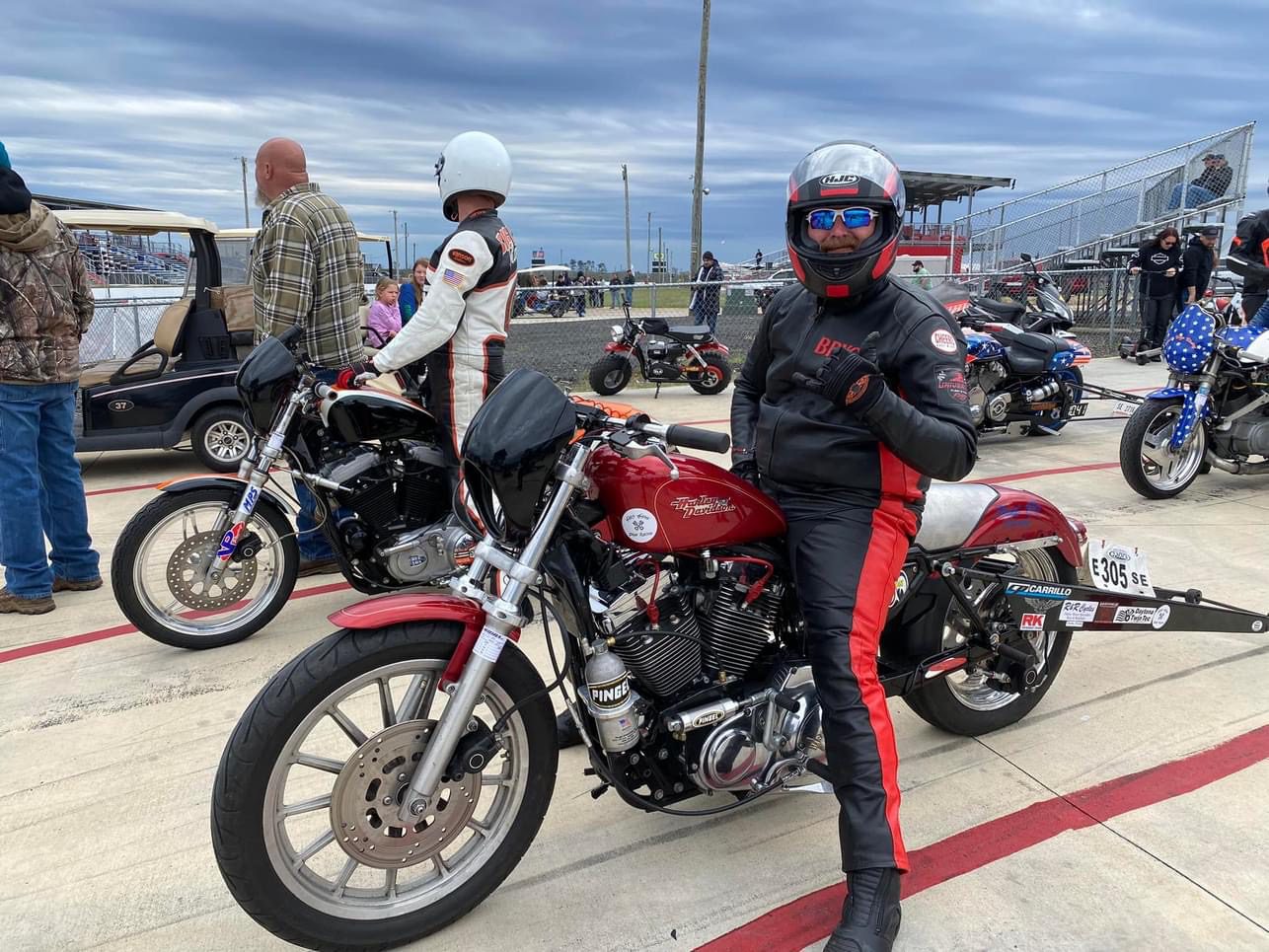 Get ready to witness the thrill and adrenaline-pumping action as Bryce Creek blazes the drag strip on his 1996 and 1997 Harley Davidson Sportsters. Hailing from Indianapolis, Indiana, Bryce is a rising star in the drag racing scene, leaving a trail of excitement in his wake.
Bryce competes in multiple classes, including E/T, 11.50, 10.90, 10.30, showcasing his versatility and determination to conquer various challenges on the track.
Representing the esteemed Farm Gang Drag Racing team, Bryce stands tall as he embraces the exhilarating world of drag racing. Supported by an impressive lineup of sponsors, including All Pro Contractors, Rude Gravy Racing, Fast Co, and Universal Fleet & Tire, Bryce's racing journey is fortified by their unwavering belief in his skills and potential.
Bryce's racing career began at a young age, starting with go-kart racing at the age of 9. He then transitioned to GNCC racing on ATVs throughout his mid-twenties. Two years ago, Bryce ventured into the thrilling world of drag racing Harleys, igniting a new passion and taking his skills to new heights.
Guided by esteemed mentors such as Donnie Huffman, Jim VanFleet, YD Darrel Smith, JK John Davis, and Casey Smith, Bryce draws inspiration from their expertise and experience. Their guidance has been instrumental in shaping his skills and pushing him to achieve greatness.
Outside of the drag strip, Bryce's main passion lies in farming, which he pursues as a living. He cherishes spending quality time with his wife and three daughters, finding joy and fulfillment in their company.
Bryce wants the All-Harley Drag Racing Association audience to know that he approaches racing as a new hobby, driven by the thrill and excitement it brings. He is determined to continue his journey, pushing his limits and striving for improvement. With his dedication, the support of his team and sponsors, and his love for the sport, Bryce is ready to captivate audiences and leave his mark on the drag racing scene.